Fall is by far my favorite seasons....HANDS DOWN! I love feeling the sun on my face and the brisk fresh hair dancing all around me. It's the perfect time of year for light layering of cute sweaters, scarves, hats and my all time fave....BOOTS! If you ask me, a girl can never have too many pairs of boots, baby!! Here are some of my favorite looks for this season...
Faux Fur...A MUST HAVE and is so versatile! For day it adds a little drama to jeans or leggings. For night, use it to glam up a short 70's inspired dress. You can find faux fur jackets and vests practically anywhere these days. I picked one up like this one at Marshall's for $40... I LOVE IT!!
It doesn't get much better than this look! A simple black dress gets attitude when paired up with a denim jacket/shirt, a turquoise bib necklace and one totally awesome pair of "oh my god, where did you get those" boots! Throw on a leather belt to emphasize the waist and voila...you're rockin' the look! Statement necklaces are always fabulous to add a little personality to your outfit.
Here are two of my personal statement necklace faves from
WhimSea Designs
. They're one of a kind and available for purchase online!
Layer a delicate blouse with a ruffled cardigan and your favorite jeans
and a necklace for a soft and playful look!
Sweater tunics paired up with boots and a great clutch add drama to any daytime outifit! Clutches aren't just for evening wear, Ladies! Oh, and don't be afraid of mixing black and brown...they look amazing when paired up together! I love this look personally, being pregnant has it's style challenges but this look is perfect for stylin' "the bump"
Here's another example of mixing black and brown....casually. Leggings are a great fall staple to keep in your wardrobe. Here, they're paired up with an oversized shirt and scarf. This look is also great if you're pregnant! (Maternity leggings and tights can be found at Motherhood Maternity). This way you're super stylish and super comfy! Add in those brown leather boots and a brown leather handbag and you're ready to go! Don't forget the oversized sunglass...they're still super chic this season.
Don't be afraid of color! Show off your personality with bold, fun and colorful looks!!
Layer on the color. Orange and beige are great colors for fall. Grab a trench, a scarf and a great pair of flats and you're ready for a day on the go!
Long sweaters! Layer these with jeans, a tee and flats or boots for a casual look. Later throw on heels a few pieces of jewelry and a great clutch for a great evening look!
Wrap sweaters! A great look that can be worn several different ways.
Cardigans are always nice for layering! Add a pair of heels and chandelier earrings to your favorite pair of jeans and a tee and you've got a great look!
Even an oversized sweatshirt looks chic when paired up with a a great printed scarf, flat boots and gold jewelry! Lookin' stylish really is that easy!!
Color accessories are the perfect way to add a little personality to your wardrobe. If you're like me you have black, gre, white, cream and beige in your closet...nothing wrong with keeping it safe, girl! Just add a little color to your outfit with some great seasonal accessories!
Every single one of these looks can also be recreated with skinny maternity jeans, maternity leggings and maternity tights. Heidi Klum makes two great clothing lines for pregnant women called "Loved" and "Lavish". You can find them online at
motherhoodmaternity.com
and
Destination Maternity
.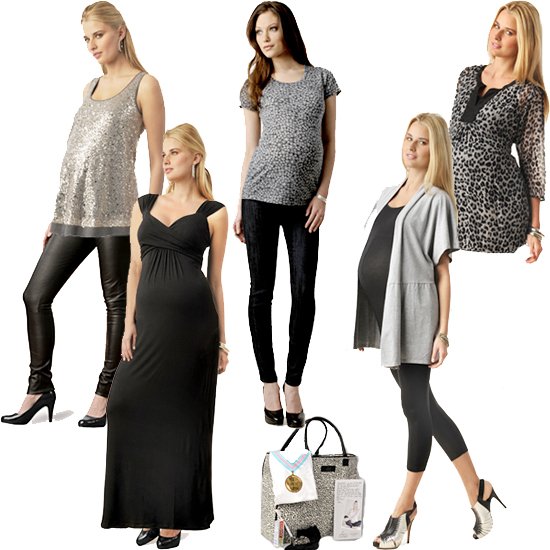 It can be hard finding stylish clothes when you're pregnant, I know! But if you pick and choose your key pieces (like jeans, leggings, tights and tees) from a maternity boutique you can find the other pieces like wrap sweaters, cardigans, tunics and dress from your favorite savvy stores like Marshall's and TJMaxx. Just remember to purchase tunics, blouses and dresses with an empire waist. This allows room for baby to grow and you still look super chic and stylish!!
Today I'm linking up with the fabulous Kori Donahue from
Blonde Episodes
for
Fashion Friday
You know what that means....alot of great opportunities to meet other fashionistas and get some great ideas for fall! So c'mon over and join us!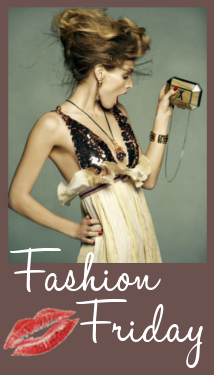 Have fun shopping for those great fall looks!