Okay, so I'm the new girl in town....a town full of wonderful bloggers and beautiful like-minded women that just love sharing their stories, their recipes and their thrifty finds! I'm really excited this morning because I just learned how to link in to a link party. Check it out...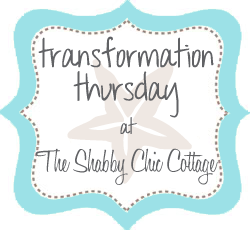 Since I'm new I don't have many posts to share...so I figured I'd share my all time favorite summertime recipe. It's perfect for those scorchin' hot days when you need a boost of "O'MA GOSH THIS IS AMAZING"! If you missed that post, here ya go...
Refreshing Watermelon Lemonade
.
These link parties are way cool...who knew a world like this exsisted? Certainly not me...this bloggin' thing is so much fun. I can easily see how it can become addicting and how a girl can spend all mornin' (shoot, who am I kiddin') ....ALL DAY bloggin' and readin' blogs. I know I have alot to learn but I'm a determined girl who likes a challenge now and again. I see blogs with buttons, badges, sponsers and link parties....Whew, there's alot to learn. I see alot of blog pages with "grab my button" and I've grabbed a few of my faves from blogs I enjoy reading. Click here to check 'em out and show them some blog luvin' (
Blog's I'm Addicted To...
) I'm not quite sure how to create my own button but hopefully that'll come with time (pssst, if you know could you share?) 
The journey I'm on to channel my inner blogger is gonna be a fun adventure. I'm sure it'll be bumpy at times with alot of bobbin' and weavin', rewarding climbs along with a few stumbles but I'll get there, eventually. I did finally learn how to add my signature at the bottom of each post...yay, one point for me!! How about you? When you first started bloggin' what were your biggest challenges and obstacles? What are your biggest rewards? I'd love to hear your thoughts!